Minecraft x Dungeons & Dragons is a new collaborative DLC between Everbloom Games and Wizards of the Coast. With its dungeon-crawling gameplay and iconic locations from the Forgotten Realms, it's a surprisingly immersive experience that actually feels like DnD. It also works as a nice family-friendly alternative to Baldur's Gate 3.
The Dungeons & Dragons DLC for Minecraft is fully voice-acted and will take adventurers through locations like Candlekeep and Icewind Dale. With four playable classes and a host of recognizable monsters like beholders, the DNA of DnD runs through pretty much every aspect of the DLC. It's all coated in the blocky Minecraft aesthetic, and combined with its dungeon-crawling elements, this means it at times feels like classic RPGs like Wizardry or Ultima – factors that certainly work in its favor.
Minecraft x Dungeons & Dragons' Classes & Gameplay Overview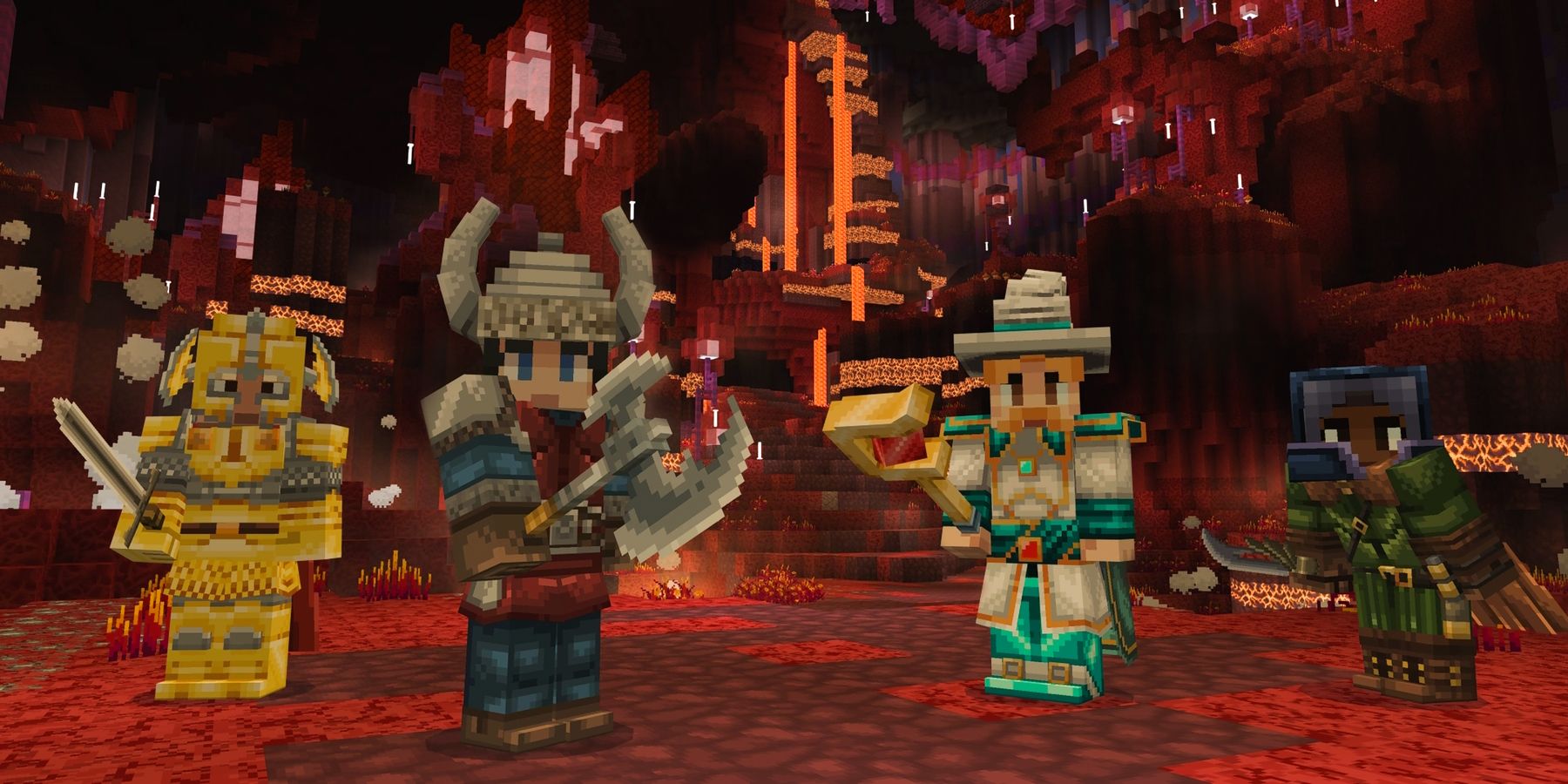 There are four playable classes in Minecraft's DnD DLC: Barbarian, Rogue, Wizard, and Paladin. Each class offers something unique but will affect how someone plays through the content. For example, Barbarians are fairly sturdy and can dive right into combat while Wizards cast spells from afar and remain fairly squishy. Along the way, adventurers will encounter a range of NPCs and enemies, delve into dungeons, and fight bosses straight from the pages of The Monster Manual.
Interactions are mostly set up as they are in tabletop DnD, with successes and failures determined by…
Please check out the original article at Source link