Redstone has been forever changed with the addition of a wireless component in the previous Minecraft 1.19 Wild Update, one of the sculk family blocks – sculk sensor. This block has made redstone engineering so much easier and more compact. Furthermore, many players who haven't played with redstone all that much experienced and experimented with this rather fun block, due to all the silly opportunities they had in pranking their server mates. In this guide, however, we are going to cover a block introduced in the Minecraft 1.20 Trails and Tales update. It is going to help Minecraft players even more in their redstone adventures – Calibrated Sculk Sensor.
What is the Calibrated Sculk Sensor in Minecraft
Calibrated Sculk Sensor is a new sculk family block in Minecraft, and it does not generate naturally in the world. This block, similar to its regular variant, is used in creating redstone machines. It produces wireless redstone signal that can be detected. However, this block is far more advanced than the sculk sensor and allows players to make same contraptions more easily and with less resources needed.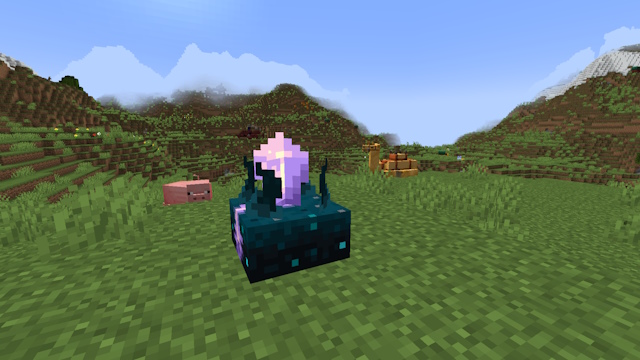 Calibrated Sculk Sensor in Minecraft: General Properties
Similarly to all the sculk blocks, you will need a silk touch enchantment on your hoe (preferable tool) to obtain the calibrated sculk sensor in Minecraft. Check out the best enchantments you can use in Minecraft via the linked article.
Moreover, it has a range of 16…
Please check out the original article at Source link