In Minecraft Legends, players will lead a huge army of mobs to defend the Overworld from the encroaching Piglin Hordes. At the start, players are able to spawn 20 mobs and command 25 at a time, but soon they'll need far larger armies to take on the ever-growing threat.
Minecraft Legends has a wide range of mobs for players to call to their aid during gameplay, ranging from series mainstays like the Zombie, Skeleton, and Creeper to newcomers like the Mossy Golem. As such, players are able to build large and versatile armies as long as they have the resources and the requisite upgrades to maintain them.
RELATED: Minecraft Legends Hands-On Preview: A Winning Strategy
How to Increase Mob Count (Spawned Units) in Minecraft Legends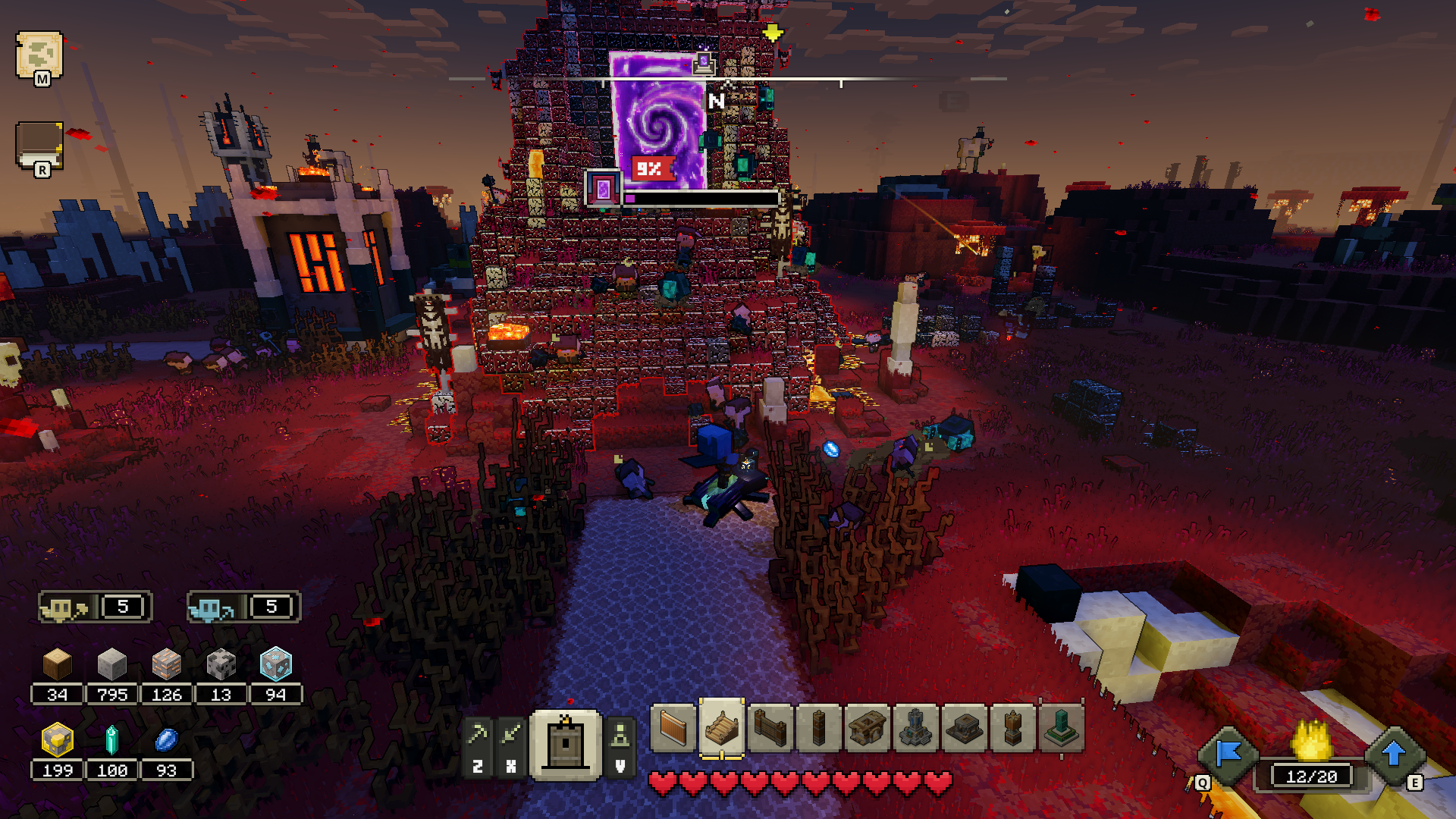 Players wanting to increase the number of spawned mobs they can maintain at any given moment will need to upgrade the Flame of Creation. This can be accomplished by building one of two improvements at the Wellspring: "Improvement: Flames of Creation" and "Improvement: Large Flames of Creation."
The first of these increases the cap by four, while the second increases the cap by ten but is more costly to build. These stack and allow players to create huge armies of spawned units, with the smaller upgrade costing 200 Stone, 200 Prismarine, and 25 Gold and the larger upgrade costing 400 Stone, 400 Prismarine, and 100 Gold.
RELATED: Minecraft Legends Dev Reveals…
Please check out the original article at Source link