You can't expect to thrive in Minecraft if you're unequipped with the best tools available. 
While the Netherite Axe is the strongest axe you can craft, it can still be improved using enchantments. Enchanting your tools gives you a huge boost and some even offer new abilities. Some enchantments are only available for weapons, while others are restricted to tools. 
For this guide, we're going to check out the best axe enchantments available in the latest version of Minecraft. 
1
Efficiency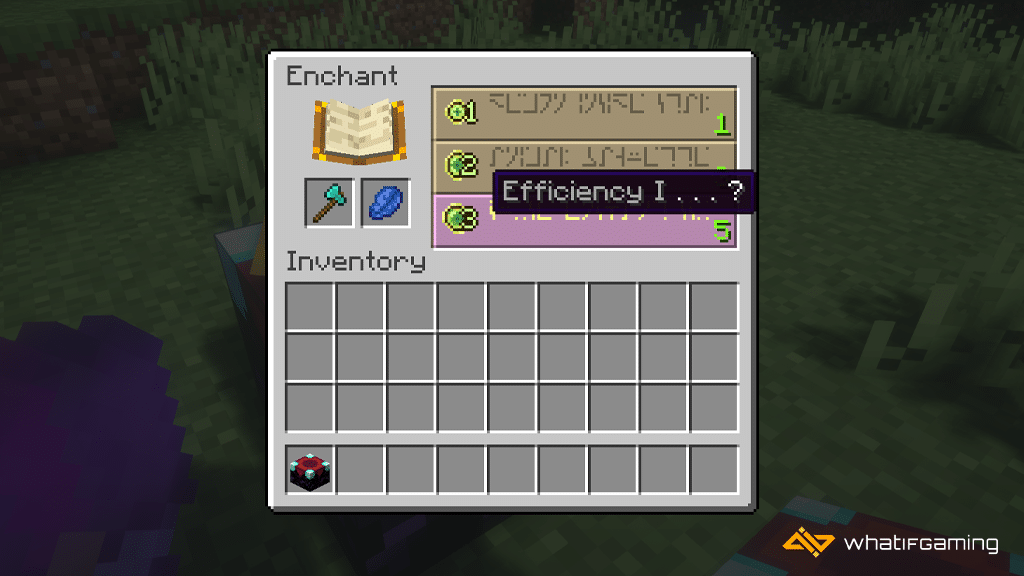 Levels: V
Incompatibilities: None
The first and second Minecraft axe enchantment on this list is a toss-up depending on your playstyle and preference. We feel that efficiency remains to be one of the best enchantments not only for an axe but also for other tools in Minecraft. 
Applying efficiency enchantment to a tool makes it quicker at performing its action. This means an axe enchanted with efficiency can cut or chop wood faster than a regular one. 
However, the enchantment won't work on stones and other blocks that are not meant to be mined by an axe. 
Efficiency also increases the chance of an axe to stun a shield. Its base chance is 25% and a 5% increase for each level of Efficiency (Java Edition). The effect also only applies when you are not sprinting. 
| Enchantment Level | Stun Chance Increase |
| --- | --- |
| Level 1 | +25% |
| Level 2 | +30% |
| Level 3 | +35% |
| Level 4 | +40% |
| Level 5 | +45% |
Minecraft Efficiency Enchantment Stun Chance
2
Unbreaking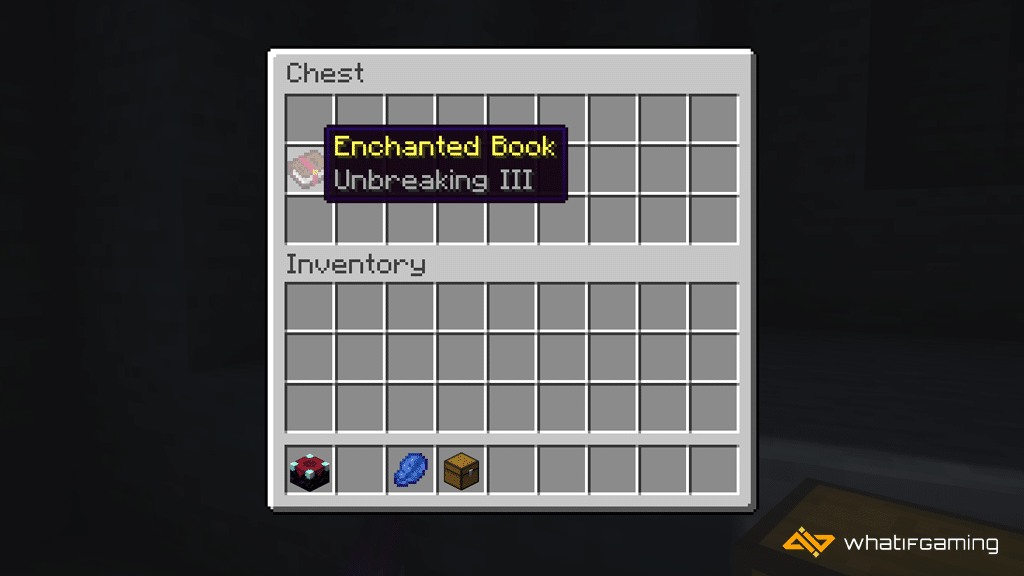 Levels: III
Incompatibilities:…
Please check out the original article at Source link